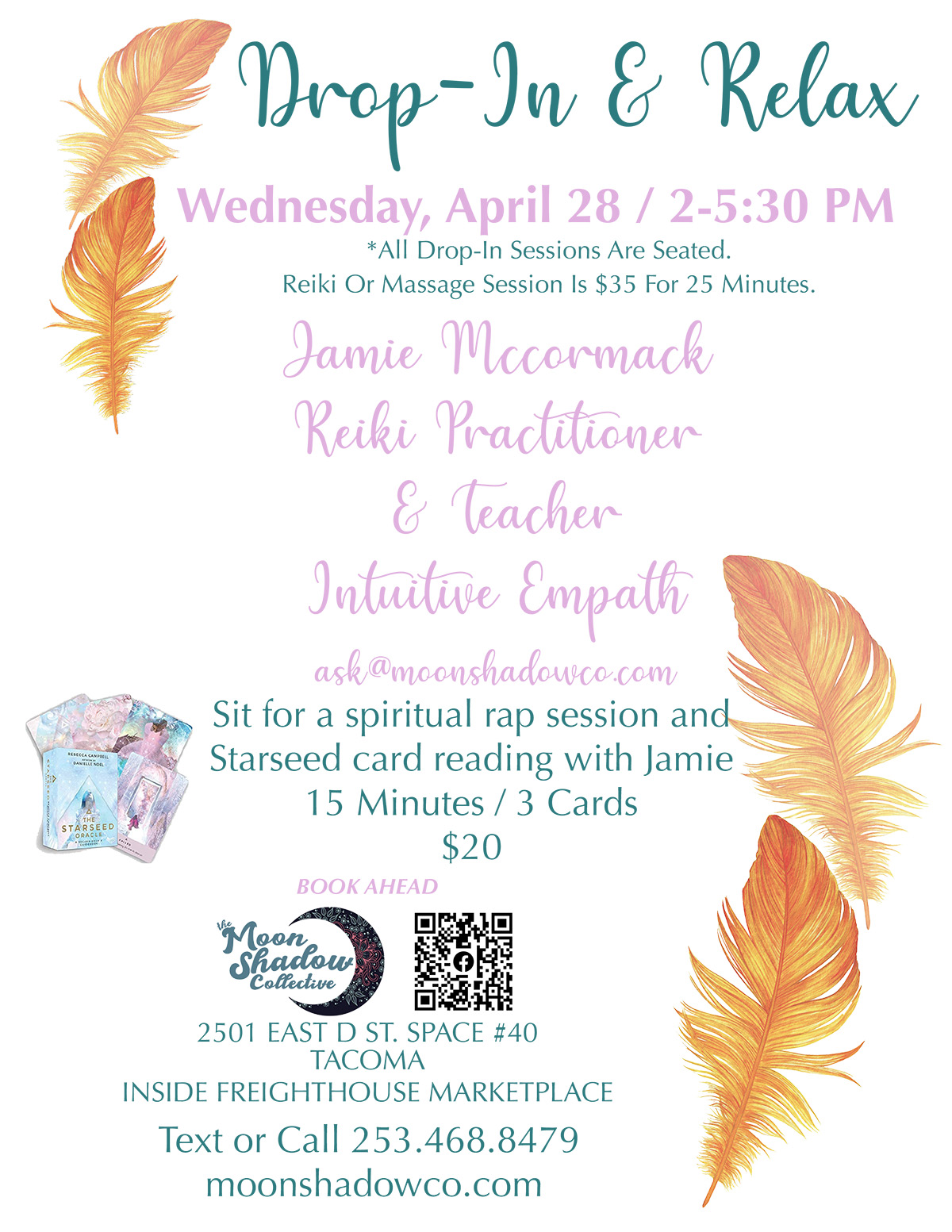 Welcome!
We are so glad you're here!
May 1, 2021
Join Jamie on Saturday, May 8th for our Reiki Walk at Dumas Bay Sanctuary. The walk includes a moving meditation, native plant exploration, group Reiki session on the beach and closing tea ceremony. Space is limited to six participants. To reserve your space, email Jamie: ask@moonshadowco.com.

March 12, 2021
Drop-ins with Jamie and Sherry are here! Take a break for self-care and stop in for a 25-minute seated Reiki session or massage for $35. Want to make sure you get a spot? Message us on Facebook or send an email to hold your space: ask@moonshadowco.com. Space is limited and only one client per practitioner is allowed in our space at a time. We continue to maintain high standards for safety and cleaning to protect you and our practitioners. To learn more about our COVID-19 guidelines and accountability, please read more here.
Are you a practitioner, intuitive, card reader or medium? Are you looking for space to meet with your clients and hone your craft? We may have a space for you. Contact Jamie to learn more about renting our professional healing space.
Please feel free to reach out with questions when you follow us on Facebook and Instagram!
Peace, love and healing,
The Moon Shadow Collective Tribe
Connect, explore, be inspired!